As an important part of the South African industry event SA INDUTEC, PVP Africa 2015 was been held in Johannesburg, South Africa GALLAGHER International Exhibition Centre May 20 to 22.
Worldwide interest in doing business with Africa has never been so great Demands from both Southern African and International companies for an umbrella event targeting African industry led to the creation of INDUTEC in 2013. And it takes place every 2 years.
INDUTEC is a synergistic mix of 12 events targeting companies involved in technology, manufacturing, engineering and energy, the water, gas and petrochemical sectors, plastics, pumps, valves and pipes, waste management, recycling technologies and sustainable resource solutions.This Hannover-style industrial fair provides companies with an unprecedented and unique opportunity to network with suppliers and buyers from around the world, all eager to establish business connections in Africa. It's a perfect single-venue trade platform for suppliers to showcase products and services to a large, captive group of potential customers.INDUTEC is endorsed and supported by over 36 Professional Institutes and Associations making it the leading showcase for Industry on the continent.It also plays host to many associated conferences and workshops.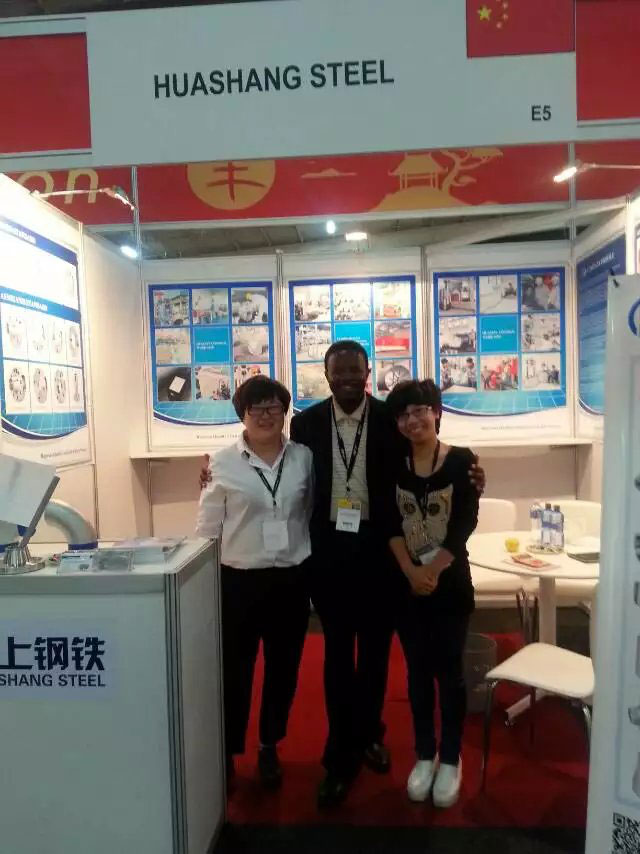 HUASHANG STEEL CO.,LTD  participated in PVP Africa 2015. We brought a lot of the promotional documents and videos & samples. During the exhibition, we made fruitful business talks with many international clients especially the South Africa clients and conformed orders, and existing clients were being encouraged to renew orders. The results of the exhibition are quite good,and we really expect the next session of PVP Africa.